2014 Primary Election calendar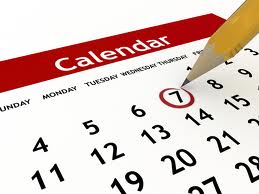 Disclaimer: right now, a lot of these dates are still tentative, but the Green Papers does a really good job of updating any changes:
http://www.thegreenpapers.com/G14/events.phtml?format=chronological
Also, here:
http://www.dailykos.com/story/2013/12/02/1259431/-Daily-Kos-Elections-2014-primary-calendar
Yes, KOS is a LEFT-wing site, but the table format in which they have published the tentative calendar is easy to read. You might find it easier on the eyes than the Green Paper webiste.
[B][CENTER][B]How can you use this information?[/B][/CENTER][/B]
Well, in the case of possible marquee races, like the Kentucky primary on the GOP side between Senate Minority Leader Mitch McConnell and Tea-Party challenger Matt Bevin, we see that it is still a long way to May 20th, 2014. [B]Long waits[/B] till major primary races [B]mean[/B] more money will have to be raised, more polling will occur, which also probably means more potential 2016 polling numbers for those states as well. If a pollster is going to poll statewide, then he saves money by polling all the stuff in one fell-swoop. So, don't be surprised to see lots of Hillary vs. the GOP numbers out of states like KY and MS and GA, for instance, because of this very factor.
It looks like June 3, 2014 will be the date with the most primaries on one day (7, at current count). But there is no Super-Tuesday on the calendar like the one we saw in 2008.
[B]The order of primaries[/B] can play a role in seeing who even stays in a race at all. For instance, if Tea Partiers start sweeping primaries and unseating incumbent GOPers for the nomination long before the election, then a moderate like Thad Cochran (R-MS), who is now facing a challenge from not one, but two strong individuals, may just get out of the race and save themselves the money. The MS primary is on June 3, 2014.
One last thing: there are always some surprises in every mid-term cycle. Unexpected resignation, retirement, death, illness, scandals - all of these things have happened at some point in the past, so no calendar is totally clean, changes are bound to happen. What could look to be a hot race can fizzle to nothing. Conversely, what was looking to be a sleeper primary race could suddenly get very, very hot.
But at least it is a start - and a helpful resource for people who are interested in the 2014 mid-term elections.