THEY'RE ALL SIKHS NOW!
From
Mildy Relevant (dot) Com
(tongue planted firmly in cheek):
(snark)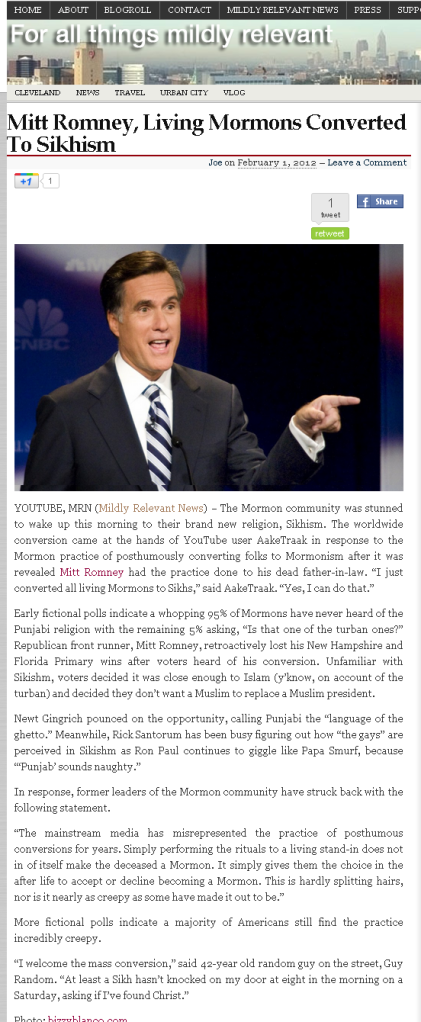 (/snark)
Now, one could make the argument that this belongs in the politics humour section, but the topic of posthumous baptisms is indeed a current event - and the backlash to it as well. So, through the humour is a serious message, I think:
"What comes around, goes around."